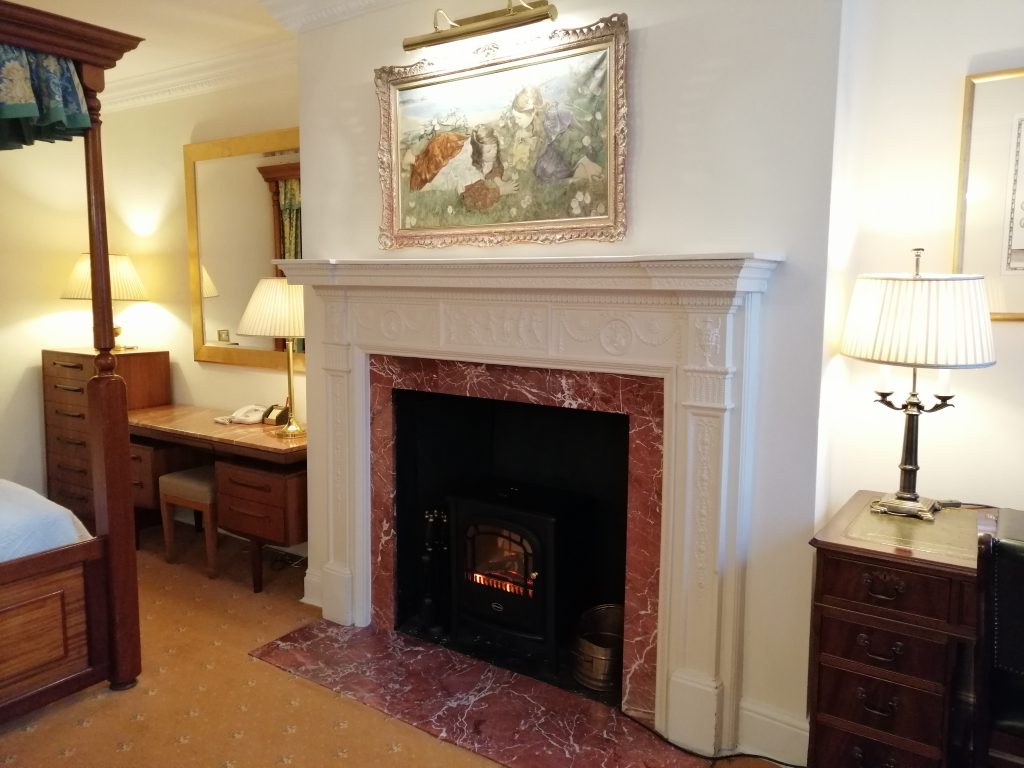 Superior Poster Suite
The Poster Suite is a junior suite and without doubt the best and the largest room in Aster House. It has a four poster-bed, a fire place and a sofa sitting area. The room is one short flight of stairs down from the main floor and is next to the Garden Room. Its good size bathroom has a tub that double up for use as a standing shower and for use as a bath. The default bed configuration in this room is two UK standard single beds side by side. On request, prior to arrival, the two beds can be split or made into a king bed (6′ x 6'3). It is possible to add a cot (rollaway bed) for a 3rd adult or a young child/teen travelling with two other adults.
Depending on season, our availability and the length of stay, rates are between £200 and £400 per room per night including VAT @ 20%. Breakfast is complimentary. 
The room size excluding en-suite bathroom is 26.0 sq. m. (279.86 sq. ft.).