About Us

Aster House is a "Bed and Breakfast", located in South Kensington and situated in a Victorian Town House that was built circa 1850. There are 10 standard and 3 superior guestrooms, all with an en-suite bathroom. Our guestrooms are air-conditioned and decorated in an English country style. Room amenities include Direct Dial Telephone, Remote-controlled Colour TV, Room Safe, Hair Dryer, Tea & Coffee Making Facilities.
We are a small establishment but operate in a crowded market, and in order to remain competitive we always quote our best rates based on a number of factors, i.e. the season, our availability, length of stay, etc. By way of example, our low season rates ranged from £90 to £200 and high season rates ranged from £180 to £400. The rates quoted are per room per night including VAT @ 20%. Breakfast is complimentary to in-house guests.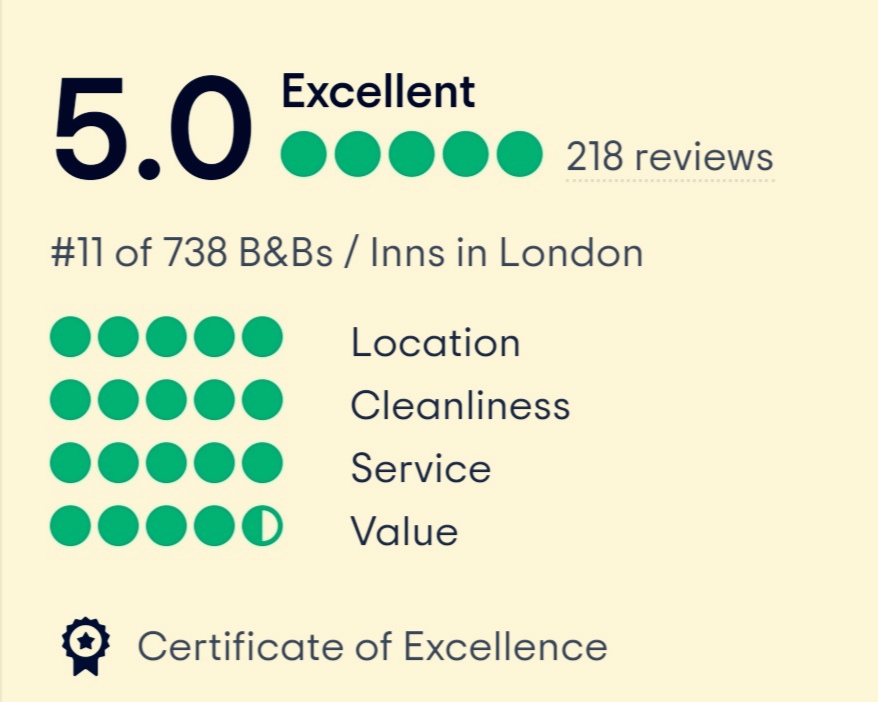 Dated: 1st March 2020
Rick Steves recommends Aster House to his devotees and readers and he has done so for over 25 years. The following quote is from his 2020 Guidebook on London: "Aster House, in a lovely Victorian town house, is run with care by friendly Simon and Leonie Tan, who've been welcoming my readers for years (I call it "my home in London"). It's a stately and sedate place, with 13 comfy rooms, a cheerful lobby, and lounge. Enjoy breakfast or just kicking back in the whisper-elegant Orangery, a glassy greenhouse." 
Aster House is within easy walking distance to Kensington Palace – home to our future King and his family, Kensington Gardens, Hyde Park, Albert Hall, Albert Memorial, The Science Museum, Natural History Museum, Victoria & Albert Museum and Harrods in Knightsbridge. Old Brompton Road and Fulham Road are a stone-throw away where you can find a wide and varied selection of services, shops, cafes, restaurants, bars and traditional pubs.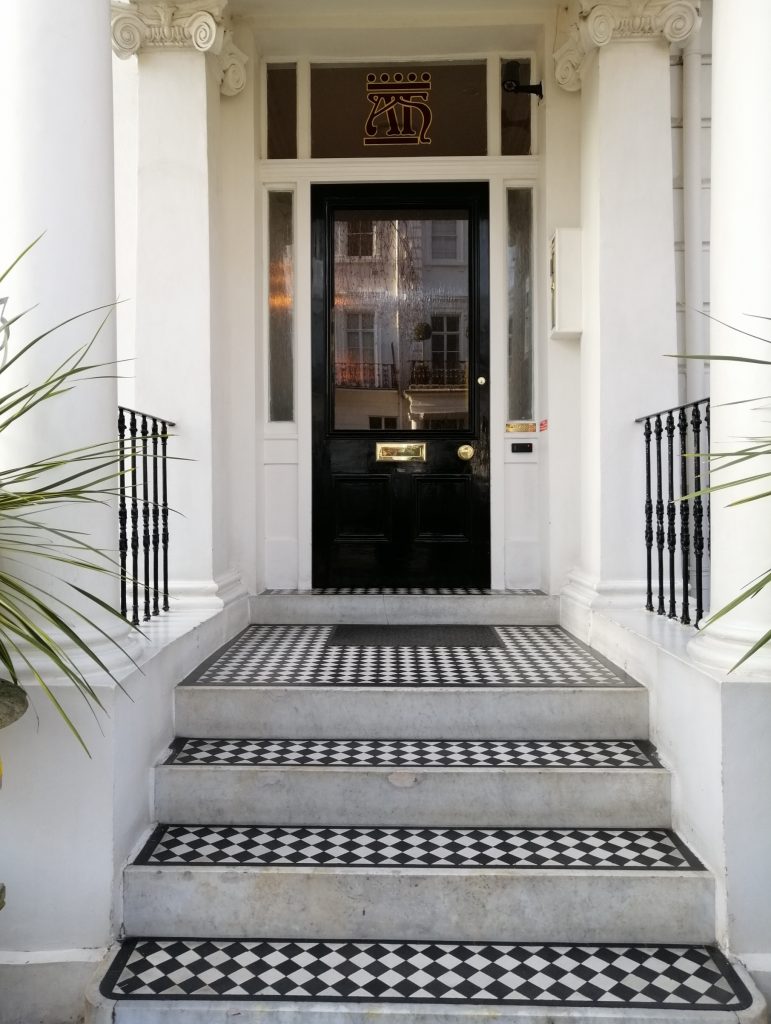 South Kensington Underground Station is less than 3 minutes walk away from Aster House and the Piccadilly Line from the station is directly connected to Heathrow airport. The Station is also served by the District and the Circle Line. The majority of London's famous sights can be reached with ease within 20 minutes via the tube from the station. 
Aster House was named "Bed and Breakfast of the Year" 2002 and 2001 by London Tourist Board ("LTB"). In 2002, it was the first time in the competition history that an establishment was awarded this prestigious title two years consecutively. As a direct result, the competition rules were changed – the winner is automatically barred from the following year competition. Hence we were denied the possibility of wining the title for three years running! LTB was renamed VisitLondon ("VL") in 2003 and we won its first "Bed and Breakfast of Year" award in 2004. A year later the annual award was discontinued.